Last year I had the wonderful task of creating a series of pendants for one of my best customers. We'll call her Mrs. Calgary. She didn't order them for herself- but for the members of her family. It was an enormous amount of fun.

First she picked Glacier out of my catalog, which features a very unique laser cut Blue Topaz.
Then we spent quite a bit of time drool- ah, browsing through my gemstone collection before settling on some of my more unusual pieces. Then I was tasked with creating unique designs for each of them!
After a few false starts in production, I created these….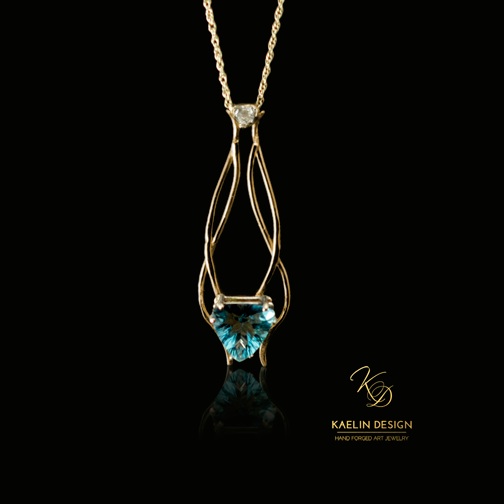 All in all, it was a fun, challenging project, and I thoroughly enjoyed it! Many thanks to Mrs. Calgary for the opportunity!