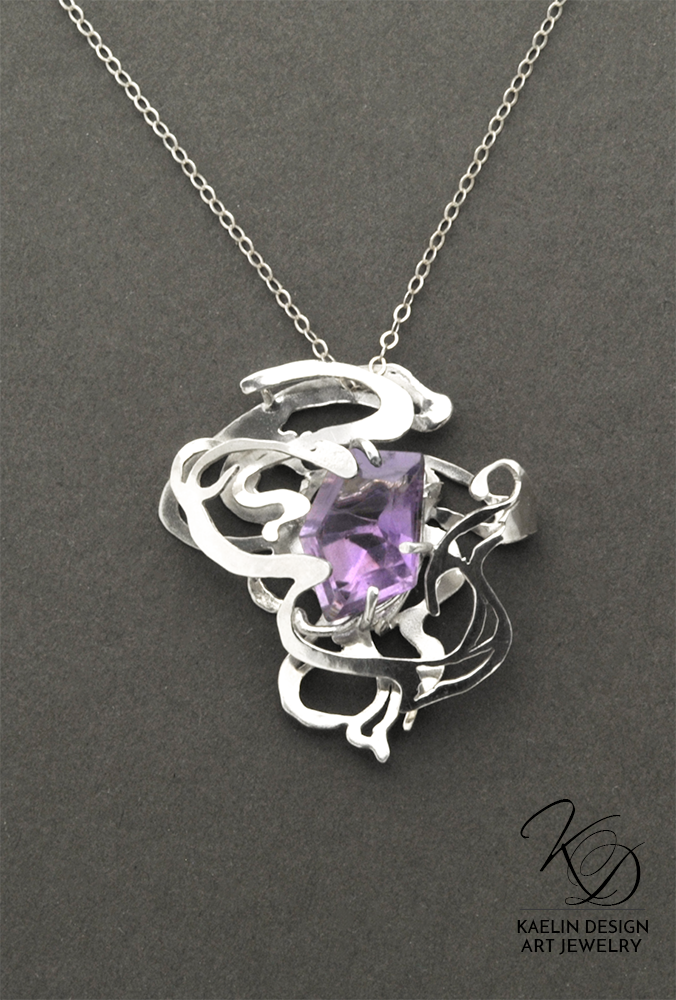 Storms of Change
Everything changes in the storm. Nothing is the same as it once was. Nothing ever will be again. New lines are carved into the face of the land. New mysteries revealed in the wake. All the tempest sweeps the face of the world.
Complimentary Standard US shipping and Returns >
Enjoy complimentary standard shipping on all US orders.
Free Returns within 7 Days, less shipping costs.
Additional Shipping Information
Standard shipping includes First Class mail with tracking number and insurance for all orders totaling less than $150, and complimentary Priority Mail for orders totaling more than $150. Faster shipping options, and alternate shipping services are available upon request. Please contact me for details.
International Shipping is available to most countries. I will regretfully cancel your order if I cannot legally ship precious metal jewelry to your country.  If your country allows the import of precious metal jewelry, I am pleased to offer you a $10 credit towards your shipping costs. Please contact me for a shipping quote.
Please see my shipping page for FAQs on shipping >
Additional Returns Information
If you're less than thrilled with your jewelry- for any reason, and at any time–  I want you to let me know immediately, so I can start working on making you happy.
If your order arrives, and it wasn't exactly what you wanted, I'll be happy to issue you a full refund, less any shipping costs, for 7 days after you receive your order.
For orders received within the last 45 days, I will refund you the purchase price, minus shipping and a 25% restocking and cleaning fee.
Regrettably, custom orders are not returnable.
I also offer lifetime repairs on all of my work.
Please see my returns page for FAQs and detail about my repair policy >
There's a storm coming. Sweeping across the plains, side swiping the mountains and roaring through the hills. The storm isn't the rain or the lightning- those are just harbingers of what's to come. The storm is change in all it's myriad faces. What was yesterday no longer applies. The storm winds scour the skies, pouring their splendor across the lands, bringing light and renewal in it's wake…
This piece is inspired by the glorious storms that roll across the skies, with towering skyscapes that flash with lightning. Hand pierced and meticulously cut out of Argentium Silver by hand, this one of a kind pendant features a 7 carat asymmetrical Amethyst, and an 18 inch anti-tarnish Argentium chain.
Pendant measures approximately 1.25 inches in height.
Storms of Change