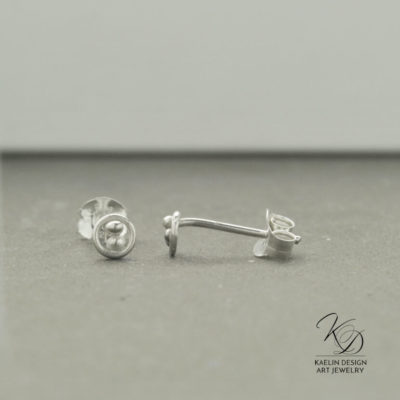 Sea Foam Post Earrings
Serein, the French word for a fine rain falling from a clear sky after sunset, washing away the troubles of the day, and leaving contentment in it's wake. Okay that last bit about contentment is my inspiration. But the idea is just breathtaking... Trust the French to come up with such a lovely word for water!!
Hand forged in Argentium Silver, these forged silver earrings measure approximately 2 inches in length, and swing delightfully on anti-tarnish Argentium Silver earwires.