The tempest brings the winds of change through every life it touches. Whirling breezes will blow, seeking to set the course, seeking to toss all into disarray. Nothing can withstand the force of the storm… except those brave souls who stand in it's way. Strong, and resolute, these women bravely face adversity, and laugh through their trials. They are not bowed by their struggle, but weather the storm with grace, and style.
Tempest in Amethyst features a stunning custom cut 4 carat amethyst gemstone, set in an original one of a kind hand forged silver pendant.
The light darkens as the storm winds pick up. Ominous clouds block out the sun, and flickering lightning cracks the skies in pieces between one heartbeat and the next. The ferocity of the storm should leave you beaten and overwhelmed, but you stand tall against the buffeting winds of the rising storm, fearless and brave against all that is thrown at you, defying destruction.
Storms are the poetic embodiment of sudden change in the world around us. They are the reversals of fortunes, the suffering of mental anguish, and also the exciting promises of new beginnings on the horizon. Nothing is more awe-inspiring than the darkly billowing clouds on the horizon- so evocative of passion, and capricious transformation…But neither is there a more destructive force than a tempest not prepared for.
What to expect when you choose to collect a Kaelin Design original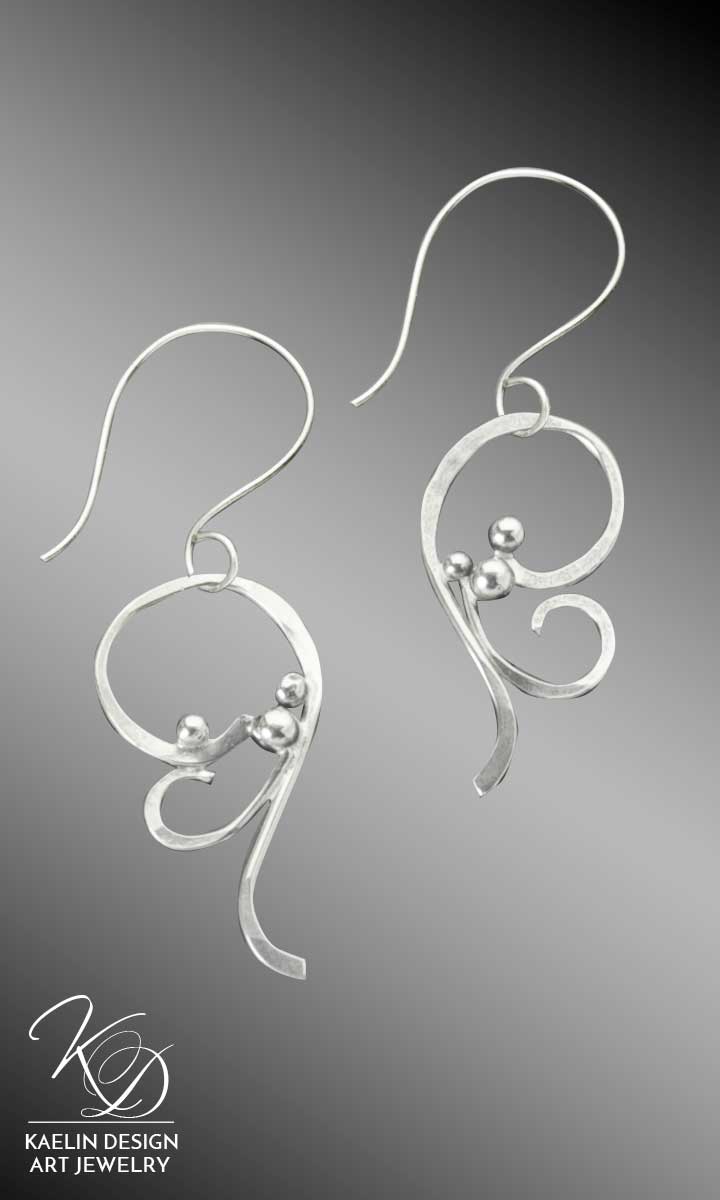 Attention to every detail.
From the custom faceted Amethyst, to the carefully hand forged hidden detailing on the reverse of the pendant, this piece is TEXT ABOUT ATTENTION TO DETAIL.
Hand Forged in Sterling Silver
2 inches in length
18 inch Sterling Silver Chain
4 carat Custom Amethyst Gemstone
One of a Kind Art Jewelry Pendant
Signed by the Artist
Once you decide to collect this one of a kind original artwork, it is carefully packaged in my signature elegant gift wrapping using sumptuous black satin ribbon, and sophisticated gold calligraphy on the gift tag. The box is then tenderly wrapped in creamy tissue paper, before it is sealed, and nestled in the packaging of the shipping container with a complimentary polishing cloth, and a personal note from me, thanking you for collecting my art.
Then your package will begin winging it's way to your doorstep,
fully insured, and tracked every step of the way.
Text with persuasive language.
Complimentary US Shipping
$10 shipping credit on International Orders
All Orders from the catalog ship within 2 business days.
The Perfect Return Policy
If you are unhappy with your jewelry- for any reason, and at any time–  I want you to let me know immediately, so I can start working on making you happy.
Collect Tempest in Amethyst Now
Tempest in Amethyst
Yes, I want to add this one of a kind original
artwork to my Art collection